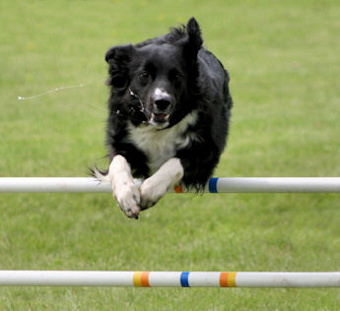 Agility is one of the fastest growing dog sports in the country! It's fast, fun and a great way to build teamwork. Agility can also help shy dogs gain confidence and give high drive dogs a job.

I started training agility in 1999 and have been teaching since 2003. I was immediately hooked and it is now a major part of my life.

My education includes seminars or private lessons with:
Steve Frick, Julie Daniels, Ann Braue, Stuart Mah, Daisy Peel, Stacy Peardot-Goudy, Steve Schwartz, Soshana Dos (OMD), Silas Boogh (Germany), EO Camp: Diane Goodspeed, Terry Herman and Kathleen Oswald
Watching the relationship build between handler and dog gives me great satisfaction. I pride myself on keeping my teachings fun, while giving you the information you need, to help your dog become the best he can be. I welcome all breeds.
I currently teach for Camp Bandy, in Amherst Junction, WI and Oshkosh Kennel Club in Oshkosh, WI. Previously, I've taught for Timber Ridge Dog Training Club in Mosinee, WI, PawsApplause in Neenah, WI, Winnegamie Dog Training Club and See Spot Run on 21 in Omro, Wi.

Group classes:
Available at Camp Bandy Pet Resort
– Access schedule: Classes & Training › Current Classes › Download

Available at Oshkosh Kennel Club (see website link for details)

**Periodic Drop-In classes, some weekends.
If interested, please contact me and I will add you to my email list!
Private lessons: Cost determined by location.
Please contact me for rates and availabilities.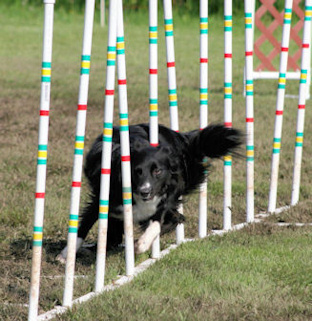 Upcoming Seminars & Events:
Please Keep Watching
nothing currently in the works
Past Seminars Subjects:
Getting Bold with Blinds: learn proper cues, placement and execution for blind crosses
Way out Weaving: solving weave pole problems and becoming proficient
Weaves- Gaining Distance and Working Difficut Entries: an advance seminar, dogs should already be proficient at weaving
Spectacular Contacts: train a confident, fast two on / two off
Perfecting the Cross: learning when and where to cross
Getting Ahead in the Game: a 3 part seminar; learn skills to get ahead of your dog on course
Tighten Those Turns: learn ways to tighten turns securing faster course times
Introduction to Snooker: learn and enjoy the agility game of Snooker
Focus Fix: Finding ways to help dogs stay on task
Advanced Handling: Understanding skills necessary for distance work
Out of Control? No More!: Determining the causes for the "out of control dog"- giving tips on improving performance
Are you Interested in hosting me for a private lesson or seminar at another location? Please contact me for rates and availabilities.

Pawprint link to student testimonials page 1.

Pawprint link to student testimonials page 2.

Beth Knotts, Proprietor • Stevens Point, WI
Ph: 715-344-0173
Email: